A 'Proactive' Utility Can Best Meet Rising Customer Expectations
Back to Top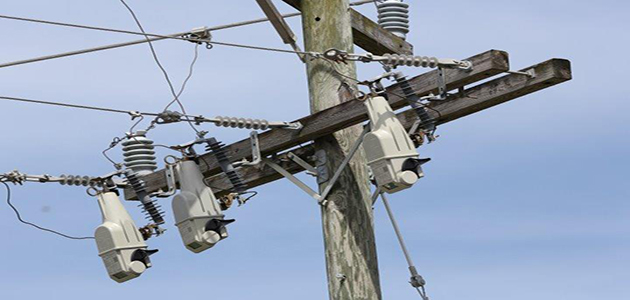 Utilities' power-reliability expectations keep rising, fueled in part by newer technologies and regulatory pressures. Driven by their goals to improve, U.S. investor-owned utilities' SAIDI ratings have improved for four consecutive years, resulting in an average outage duration of 106.8 minutes in 2015, almost a minute less compared with the previous year.
As power reliability increases, so do customers' expectations. To keep customers happy and to stay competitive, utilities have to take note that the bar is continually rising and find ways to keep up with it. How can they do it? By being proactive instead of reactive.
Most electrical systems contain some fraction of an aging infrastructure, with some assets that have been around for decades. Many devices or structural components on the system have almost run their course and are problems waiting to happen. Often, utilities take a reactive approach to such issues, replacing pieces of their system only after they've failed. But being reactive only makes for poor reliability. Instead, true dedication to improved reliability requires utilities to be proactive in assessing their assets and considering more advanced options.
Take Florida Power & Light Company (FPL), a prime example of a utility that's proven that a proactive strategy results in improved power delivery. It has achieved a service reliability of more than 99%. Earning the ReliabilityOne™ National Reliability Excellence Award in November for the second year in a row, FPL attributes the recognition to a committed maintenance plan and technological advancements that include deployment of "smart" devices on its system.
A smarter grid truly has been one of FPL's focal points of late, and it earned the utility the ReliabilityOne categorical award for Outstanding Technology & Innovation. In the last few years, FPL has added S&C's IntelliRupter® PulseCloser® Fault Interrupters to its lines, and in 2016 alone, it deployed 20,000 of S&C's TripSaver II® Cut-Out Mounted Reclosers. These devices' automated and data-collecting features serve to reroute power around trouble areas and pinpoint where there's a problem, resulting in a significant reduction in outage minutes.
Even more impressive, FPL has to confront the volatile-rich coastal weather that often creates havoc for households and businesses. Yet the technological innovations FPL has installed have withstood even the merciless winds and rains of severe storms. FPL has claimed smart devices such as IntelliRupter fault interrupters and TripSaver II reclosers helped prevent 118,000 outages during Hurricane Matthew this past October, validating that its investment in system upgrades has built a more resilient grid that can face even torrential weather.
What's more, FPL implemented its smart-device strategy relatively fast. Deploying smart devices system-wide has helped boost the utility's reliability by 25% over the last five years. These proactive decisions to invest in system upgrades not only created a more consistent, responsive service, but the devices FPL deployed are built to maintain the same dependable power for years to come.
FPL is proving that truly reliable power is possible–and it's possible to do now and quickly. It has clearly demonstrated that being proactive is necessary to meet customer expectations and mitigate problems. This forward-thinking mentality is what utilities must adopt to meet a rising standard–or to set the bar themselves.
Expert
Publication Date
December 15, 2016