Distribution Automation is Paying Big Dividends
Back to Top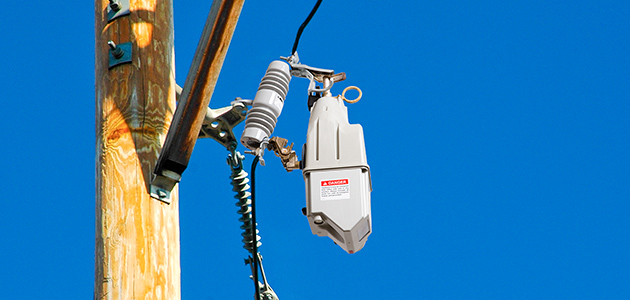 It was with great satisfaction to read the recent announcement from Florida Power & Light (FPL) that its smart grid investment is paying big dividends both for itself and its nearly 5 million customers. FPL says its development of a "stronger and smarter grid" led to an operational savings of more than $46 million last year.
Helping achieve that savings was a dramatic 200,000 decrease in truck rolls compared with 2012's total. The deployment of smart meters at all FPL customer locations is playing a key factor. But one area where I'd like to focus is FPL's decision to emphasize distribution automation.
Under this strategy, FPL has deployed thousands of sophisticated reclosers, fault interrupters, and other devices that limit the extent of momentary outages to specific laterals on feeders, thus decreasing the need for truck rolls when outages occur and preventing these momentary outages from affecting customers.
With traditional-fuse saving schemes, attempts to resolve momentary outages, which represent 80% of all power outages, typically begin at the main breaker. As a result, an entire feeder is affected while the breaker repeatedly recloses to determine whether the fault is permanent. FPL's sophisticated reclosers are deployed on the laterals that run off the feeders. They interrupt the fault on the lateral, reclose, and open. None of the rest of the feeder experiences an outage while this occurs.
Under a traditional fuse-saving scheme, where short-circuit coordination and detection are done so fuses don't operate, coordination occurs all the way back to the main device on the feeder, which is typically a substation breaker. When that breaker trips, the whole feeder goes down while the breaker attempts to reclose. At that point, the whole feeder energizes again, and it goes down again when a fault is detected.
If the fault is transient, meaning it goes away, the breaker closes in. And now the whole feeder is energized again, and none of the fuses on the feeder operated because the fault was cleared by the feeder-protection device–the breaker. However, during this exercise, all 3,000 or so customers on the feeder experienced momentary outages two or three times—however long it took to clear. More and more utility customers are finding this unacceptable because the technology exists to limit momentary outages.
I'd be interested in hearing about your utility's strategy for handling momentary faults and how it's addressing customer-satisfaction improvement. Please feel free to comment below, or you could come up and talk to me after I discuss this subject at the ETS16 conference March 29-31 at the Paramount Theatre in Austin, Texas.
Expert
Publication Date
March 23, 2016